Biography
I grew up watching old movies with my family, but never thought of it as anything but an evening ritual. On the side, I got into animation, turning my love of computers and technical geekery into a fascination with special effects and animation. In college, I stopped acting, but realized that the natural combination of my backgrounds had become directing films. I graduated from Wesleyan University in 2007, with a dual major in film and psychology and have been making movies ever since.
I began directing direct-to-dvd monster flicks for Andrew Gernhard and his Synthetic Cinema International label in Connecticut. As the company has grown, so have I. I'm still in Connecticut and still directing for SCI, but working in multiple genres at higher budgets and with amazing casts and a dedicated and talented local crew.
With my background in animation and VFX, I supervise and often create a lot of the effects for the films I direct, allowing us to go places and do things that would never otherwise be possible at our budgets.
I pride myself on having done many of the jobs on set, so I know what needs to be done to complete our day in each department and how to best use our resources towards a common aim.
In 2011, I directed Steve Niles' Remains, a comic book zombie film commissioned to be the first original production for NBC's Chiller Network. In 2014, I directed Wishin' and Hopin', a period christmas comedy that became the first feature adaptation of a Wally Lamb novel. I just completed The Murder Pact, a modern, intrigue-laden take on Poe's classic Tell Tale Heart.
Living and working exclusively in Connecticut (so far), I've flown under the industry's radar, but somehow managed to direct or be a producer on thirteen feature films in nine years, working with some of my childhood idols in the process. I hope to continue to make bigger and better films and to someday direct my own stories. 
Taking a shot from the back of a moving truck. - 2014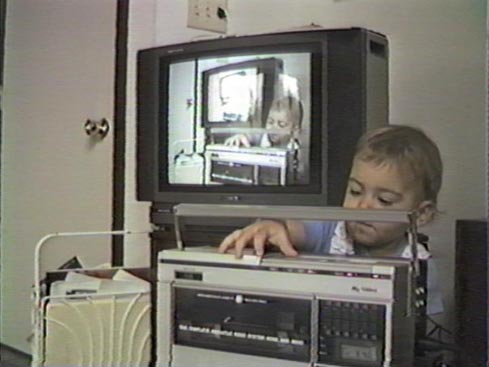 Getting an early start.